Masks are Mandatory in all Public Indoor Spaces
---
---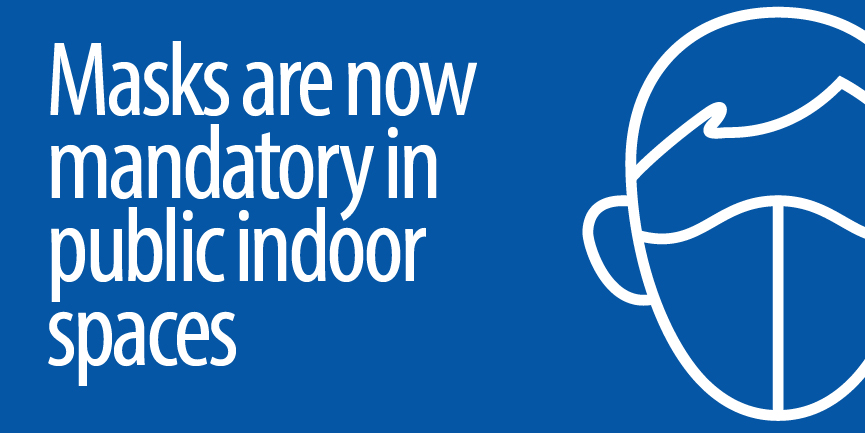 ---
Mandatory Masking Required in Indoor Public Places in Saskatoon, Regina and Prince Albert starting Friday November 6th.
All residents are required to wear non-medical masks when in indoor public spaces (https://www.saskatchewan.ca/government/health-care-administration-and-provider-resources/treatment-procedures-and-guidelines/emerging-public-health-issues/2019-novel-coronavirus/public-health-measures/guidance-on-homemade-masks), as listed at www.saskatchewan.ca/COVID19 in Saskatoon, Regina and Prince Albert. This public health order will be in place for 28 days, then subject to review by the chief medical health officer.

Enforcement is permitted under the Public Health Act; however, compliance through education is the primary preference of public health. Public health will closely monitor compliance and encourage all individuals, businesses and organizations to abide by the masking order to reduce the risk of COVID-19 transmission. Enforcement options will be considered based on observed compliance with the order.

For all communities, health officials strongly recommend wearing a non-medical mask anywhere outside the home as an additional measure to reduce the transmission of COVID-19. Non-medical or cloth masks can play an important role in settings where physical distancing is not possible or is unpredictable.